THE SOUTH LA COMMUNITY FOUNDATION
The South LA Community Foundation, a 501(c)3 nonprofit affiliate of South LA Cafe aims to break the shackles of systemic oppression and inequality by creating, building, and empowering an equitable, healthy, and sustainable South Central community for all people.
OUR MODEL FOCUSES ON 3 PILLARS
EMPOWERING OUR FAMILIES
Lifting barriers to human rights by creating access to resources and developing a social safety net.
CREATING OUR COMMUNITY
Rejecting cultural erasure and displacement by creating equitable community spaces, and experiences.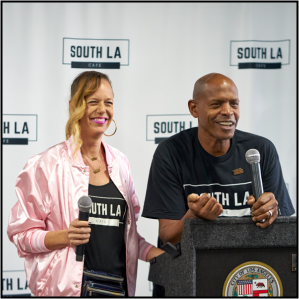 BUILDING OUR ECONOMY
Combatting gentrification and corporate development by building a sustainable and local economy.
Visionary Leaders from diverse backgrounds and experiences.
Celia Ward-Wallace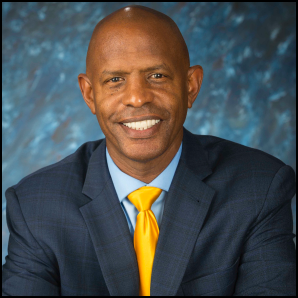 Joe Ward-Wallace
CJ Hammond
Juan Carlos Mercado
Lanisa Williams
Lindsay Pera
Matt Wall
GROCERY GIVEAWAY
Fresh & Healthy Food Distribution
Cafe Academy
Workforce Training Program.
ENTREPRENEUR INCUBATOR
Entrepreneur Training Program.
IMPACT ACCELERATOR
Business Development Program
SOUTH LA COMMUNITY PARTNERS